The First ProZero 12m DC Light Pilotboat to Sea Charter A/S Delivered by Tuco.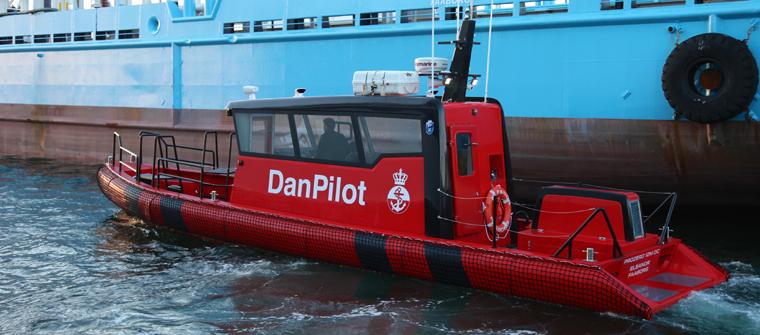 Tuco Marine delivers the first vessel specially designed and equipped for Pilot services to the shipping company Sea Charter A/S. The vessel, which has been built at Tuco´s facilities in Faaborg, is an ProZero 12m DC. During this week it has been sea trialed in the cold January conditions offered by the bay off Faaborg. The ProZero 12m DC features, a complete protective cabin for the crew. So the tests could be carried out in very comfortable conditions despite the cold weather.
Sea Charter A/S is going to use the ProZero 12m DC in a charter agreement the company has entered with the Danish National Pilot Service Company DANPILOT.
DANPILOT will use the boat in a new flexible internal boat program, and the ProZero 12m DC will enter service at several of DANPILTS pilot stations during the charter.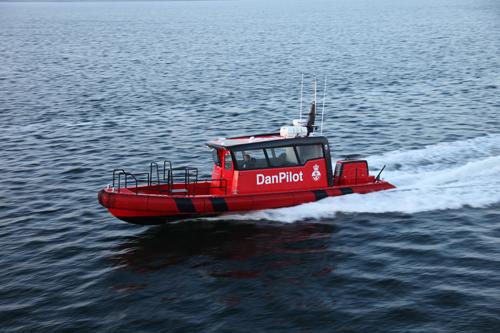 The delivered vessel is as many of the ProZero vessels in Tuco Marines ProZero range of vessels, equipped with a flexible hang cabin, that are mounted on rubber shocks, to secure optimal sound dampening, and crew comfort inside the cabin. Where four suspended seats and a toilet ensures the very best traveling experience for the crew and passengers. On the aft deck of the vessel, six seats are built into the exterior through a well thought through aft deck layout including seating's build into the engine box and engine room ventilations.
The light pilot boat is equipped with a Volvo Penta D6 inboard diesel engine and it is capable of doing more than 27 knots when transporting Pilots and Passengers to or from pick-up points, which will be the boat's main area of use.
In addition to Pilot Services, the boat will be used for passenger transport as DANPILOT also preforms crew change operations in their operational areas and the ProZero 12m DC therefore carry all the necessary certificates for transporting passengers. The boat is further equipped with both radar, AIS and a double VHF installation for optimal communication.
The ProZero 12m DC also holds an extra aft-deck steering position and extensive deck lighting fore and aft, and a full camera surveillance system for both on-board and from land surveillance of the vessel and its operations.
The ProZeros foredeck is equipped with boarding ladders in both side and a bow entrance for bording installations through the bow.
The ProZero 12m DC has received great marked feedback since the revealing of the design mid 2014 and have been recommended for use as CTV in the offshore marked and as comfortable Dive Support Daughter Craft.
Visit the Sea Charter A/S website at: www.seacharter.dk to learn more of SeaCharter A/S and there services.
For further information please visit Tuco's website www.tuco.dk or contact Managing Director Jonas Pedersen, Tuco Marine ApS on telephone number 70203898 or jonas@tuco.dk