Nitrogen Oxide Emissions: new product for exhaust after-treatment introduced by L'Orange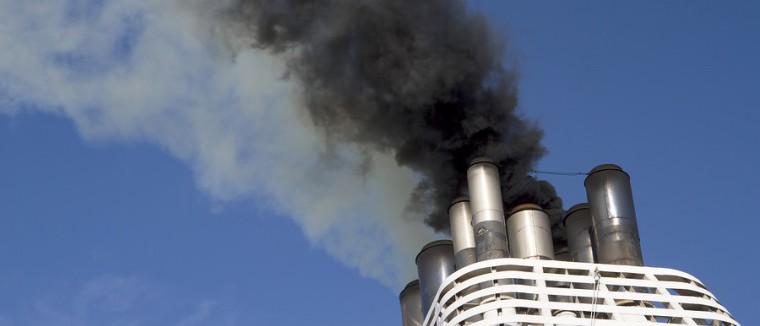 L'ONOX supports the reduction of nitrogen oxide emissions from diesel and heavy fuel oil engines

Stuttgart, October 2014
L'Orange has introduced L'ONOX, a new concept in the field of exhaust after-treatment for large marine, offshore, power plant and railway engines. With this innovation, the subsidiary of Rolls-Royce Power Systems AG, is providing an important component for compliance with the strict emission limits for large engines beginning in 2016.
The IMO Tier III and EPA Tier IV emission regulations, which will come into force in 2016, represent a challenge for all manufacturers of large engines.  However, the development department at L'Orange is supporting engine manufacturers with the required reduction of nitrogen oxides with an innovative solution in the exhaust after-treatment process.
The third emissions stage of the International Maritime Organisation (IMO) legislation calls for a reduction to approximately two grams of nitrogen oxide (NOx) per kilowatt hour. To meet this requirement, derivatives from the truck sector for dosing urea-water solutions are mostly used for after-treatment.
With L'ONOX, L'Orange provides an in-house, customised solution for all manufacturers of large engines operating in a range of industrial sectors, including marine, offshore, land-based power generation and rail.
"Exhaust after-treatment is often the only way to significantly reduce emissions, since manufacturers have usually already reached the limit of the possibilities inside the engine," says Dr. Schmidt, CEO of L'Orange GmbH.
L'ONOX injects a urea-water solution at a pressure of about 10 bar into the exhaust system through several dosing units. To ensure accurate dosage amounts, the L'ONOX system's electronic components continuously monitor the signals from the integrated pressure and temperature sensors. True to the proven common-rail principle, several injection units are supplied by a single delivery unit.
The precise injection process ensures optimal mixing of the urea-water solution in the exhaust system. This supports the efficient reduction of nitrogen oxides into nitrogen and water in the SCR catalytic converter.
"The greatest advantage of our system is the flexibility L'ONOX offers. Our product can be adapted to the specific engine requirements of our global customers. So we can now offer an injection concept in exhaust after-treatment that is not restricted to certain engines," adds Dr. Schmidt. Thanks to long maintenance intervals and L'Orange's proven remanufacturing principle, L'ONOX also delivers favourable lifecycle costs. Under certain conditions and in combination with an SCR catalytic converter, installing a L'ONOX system is also possible in older engine models.
L'ONOX bridges the gap between the injection of diesel or heavy fuel oil and the subsequent treatment of the resulting emissions. Backed by decades of experience in injection technology, L'Orange has succeeded in transferring this knowledge to exhaust after-treatment. L'ONOX combines modular flexibility with robust design and high-precision dosing of urea, without the additional need for compressed air. The system architecture is therefore considerably simplified.
About L'Orange
L'Orange, a Rolls-Royce Power Systems AG company, has developed, produced and sold advanced injection systems worldwide for large engines from 1,000 to 40,000 kW for more than 80 years.
The company, with its long tradition, currently employs over 1,000 people at its locations in Stuttgart, Glatten, Wolfratshausen, Rellingen, Suzhou and Ningbo (China). L'Orange's service spectrum encompasses the entire product range in injection technology, including state-of-the-art common-rail technology for all off-highway diesel and heavy fuel oil applications.
Successful engine manufacturers worldwide rely on L'Orange products. These international customers specialise in commercial freight vessels, yachts, power plants, railways and heavy vehicles. One of L'Orange's key strengths is the realisation of highly customised system solutions targeted to its customers' specific requirements. With a worldwide dealer and supplier network, L'Orange is always close to its end-customers.