Hyde Marine to Provide B-Box Ballast Water Treatment Service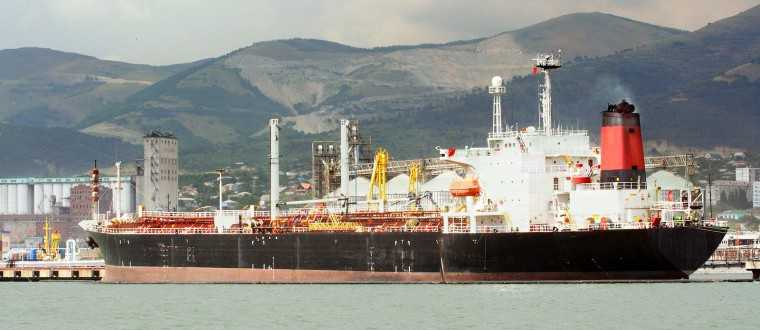 Hyde Marine to Provide B-Box Ballast Water Treatment Service
PITTSBURGH, PA – August 5, 2014 – Hyde Marine, Inc., announces today it will begin using a new ballast water test system, B-box, recently made available from the Royal Netherlands Institute for Sea Research (NIOZ) to help ballast water treatment (BWT) technology companies conduct accurate analysis regarding the concentrations of chemicals or organisms present in ballast water.
The B-box testing service was designed by NIOZ to help BWT companies and shipowners test BWT system operation and the physical and chemical variables that may be present in the ships' ballast water.
NIOZ extensively tested the B-box system with Hyde Marine over the past two years to determine its efficacy for maritime use, and to further test the real-world performance of the Hyde GUARDIAN Gold™ BWT system, which uses efficient filtration and ultraviolet disinfection to treat ships' ballast water to prevent the spread of invasive species from port to port.
B-box is a "ballast water sampling box," which contains sample bottles that can be filled with treated ballast water, mixed with provided test chemicals, and sent to NIOZ for validation.  NIOZ professionals will perform a number of tests on physical-chemical variables and concentrations of organisms as requested by Hyde Marine and provide analysis regarding what chemicals and organisms are present in the water.  Additionally, Hyde Marine-trained service personnel can be used to take the samples and prepare them for shipment.
"Using the B-box system is an efficient and effective service, and will allow shipowners to receive an analysis of their ballast water samples quickly and accurately," said John Platz, President, Hyde Marine. "We expect the NIOZ testing will further validate the high performance of our Hyde GUARDIAN Gold ballast water treatment system and help educate shipowners about the important investment they made in complying with IMO regulations."
According to Dr. Louis Peperzak, NIOZ Project Leader at the Ballast Water Test Facility and Research Center, B-box will help to establish confidence among vendors, ship owners and port state control. "The B-box does not replace shipboard tests or guarantee compliance, but lowers the risk of non-compliance and contributes to an anonymous database of water quality and ballast water treatment system performance in harbors around the world," Dr. Peperzak said.
Hyde Marine, a wholly owned subsidiary of Calgon Carbon Corporation (NYSE: CCC), has a long history working alongside NIOZ. The company's Hyde GUARDIAN BWT System was tested and validated at NIOZ, which is one of the most challenging ballast water test facilities in the world and proved to meet IMO G8 Guidelines – demonstrating reliable performance in difficult operating conditions.
# # #
About Calgon Carbon
Pure Water.  Clean Air.  Better World.
Calgon Carbon Corporation (NYSE:CCC) is a global leader in innovative solutions, high quality products and reliable services designed to protect human health and the environment from harmful contaminants in water, and air.  As a leading manufacturer of activated carbon, with broad capabilities in ultraviolet light disinfection, the Company provides purification solutions for drinking water, wastewater, pollution abatement, and a variety of industrial and commercial manufacturing processes.
About Hyde Marine
With more than 100 years in the maritime industry and pioneering development of ballast water treatment technologies, Hyde Marine has become the leading U.S. manufacturer and educator regarding regulations, technologies, installation experiences, and challenges facing this sector. Since its initial launch in 1998, the Hyde GUARDIAN® BWTS has rapidly emerged as an industry leader featuring mechanical separation with stacked-disc filtration followed by UV disinfection – with more than 360 Hyde GUARDIAN units sold to date for installation in various ship types and sizes around the world.
About NIOZ
Beginning in 1872, the institute has facilitated marine research and education in the Netherlands and Europe, and their goal is to gain scientific knowledge about seas and oceans for sustainability of our planet.
This news release contains historical information and forward-looking statements. Forward-looking statements typically contain words such as "expect," "believe," "estimate," "anticipate," or similar words indicating that future outcomes are uncertain. Statements looking forward in time, including statements regarding future growth and profitability, price increases, cost savings, broader product lines, enhanced competitive posture and acquisitions, are included in the company's most recent Annual Report pursuant to the "safe harbor" provision of the Private Securities Litigation Reform Act of 1995. They involve known and unknown risks and uncertainties that may cause the company's actual results in future periods to be materially different from any future performance suggested herein. Further, the company operates in an industry sector where securities values may be volatile and may be influenced by economic and other factors beyond the company's control. Some of the factors that could affect future performance of the company are higher energy and raw material costs, costs of imports and related tariffs, labor relations, availability of capital and environmental requirements as they relate both to our operations and to our customers, changes in foreign currency exchange rates, borrowing restrictions, validity of patents and other intellectual property, and pension costs. In the context of the forward-looking information provided in this news release, please refer to the discussions of risk factors.
###