The Great White Shark & Frightening Opportunism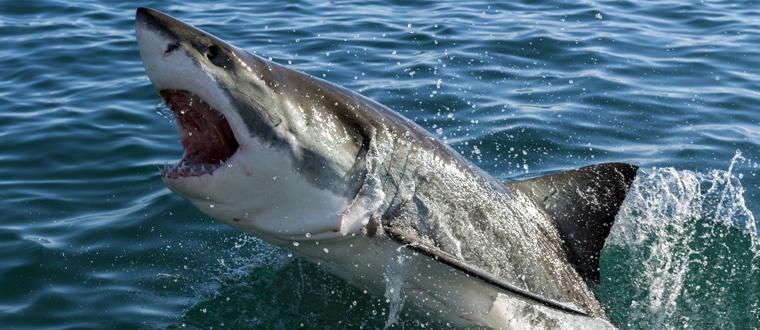 As you might imagine, coming up face-to-face with a Great White Shark would be a rather daunting prospect. As the king of the sea for many, it's a massive creature that absolutely terrifies the life out of even the most hardened of sea veteran; so how would you react if you were to become stuck in the middle of a fight for food with this terrifying individual?
Recently, a fishing charter that works just off of the coast of New Zealand got a life-changing experience as they found themselves dealing with a hungry, boisterous Great White. Having snapped out of the sea to capture the load that has been picked up by the fisherman, the Great White shot off like a bullet with the pray in mouth.
Having set out with the Captain Bucko's Fishing Charters team, the anglers were en route to reeling in a particularly large catch when they came face-to-face with this rather titanic creature. As they tried to reel this in, it quickly became apparent that the young Great White was every bit as hungry as it was found to have taken a large bite out of the creature already!
Initially thought to be nothing more than a bronze Whaler – a common occurrence around these parts – it was closely examined by users on the charters social media pages before it was identified by the rather unique shape of its nose. Its' safe to say that whilst many of us are quite fond of sharks and other sealife, we aren't too keen on having them so close to ripping us up and turning us into their dinner for the day!
The event took place just to the north of New Zealand in the Bay of Islands, where Great White Sharks are fairly common in the area. In fact, it's estimated that this area could be the potential harbor for a family of juvenile Great Whites. If you intend on doing any kind of diving or swimming we'd recommend avoiding this area!
Kaipara Harbour, a nearby location, spotted more than 10 juvenile Great Whites in two days alone in early January, which is the largest documented sighting of various kinds of sealife in the region. To the people of Captain Bucko's, though, this appeared as news since it was the first time that a juvenile Great White had been spotted in this particular region where they were fishing!
As terrifying as it sounds, wouldn't you just love to see a Great White this up close and personal?