Danish Maritime Days 2016 Themes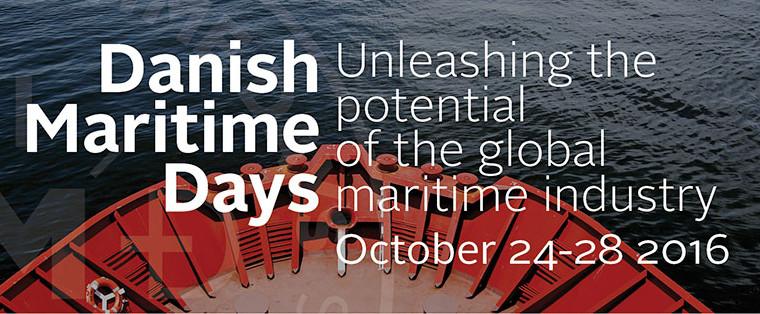 At this year's Danish Maritime Days, four themes will highlight some of the most important challenges and opportunities which the global maritime industry is facing.
Open markets, innovation, sustainability as well as security and safety will be high on the agenda when the global maritime industry comes together for Danish Maritime Days this October. They are the topics which form the thematic framework of the maritime week and they have been decided in close collaboration with the many independent organisers in the open platform.
"Danish Maritime Days aims to set a global agenda which makes a real difference and is relevant to an international audience. For example, it will have major consequences for the entire maritime industry if countries and regions begin to close more in on themselves," says Michael Soested, Head of Secretariat at Danish Maritime Days, with a reference to the theme open markets.
The calendar of events for Danish Maritime Days already counts more than 30 independent events. A review of the many events shows that there will be something for everyone who is involved in the maritime industry.
"We are pleased that the themes for Danish Maritime Days 2016 have been well received by the many independent organizers. The calendar of events includes everything from how innovation can create significant reductions in CO2 emissions, to trade in Africa, and how security information creates value for the shipping industry," concludes Michael Søsted.
In 2016, Danish Maritime Days will take place on 24-28 October.
You can see the calendar of events here.
Danish Maritime Days is a non-profit public-private partnership between the Danish Maritime Authority, the Danish Shipowners' Association and Danish Maritime. Our mission is to unleash the potential of the global maritime industry. Danish Maritime Days is supported by the A.P. Møller Relief Foundation, the Danish Maritime Fund, D/S Orients Fond // D/S NORDEN, the Hempel Foundation, the Lauritzen Foundation, the Ministry of Business and Growth and the Torm Foundation.
For more information please contact Torben Vemmelund, Head of Communications, Danish Maritime Days, tve@danishmaritimedays.com or +45 2224 1446.