Bomin Under New Flag in the Baltic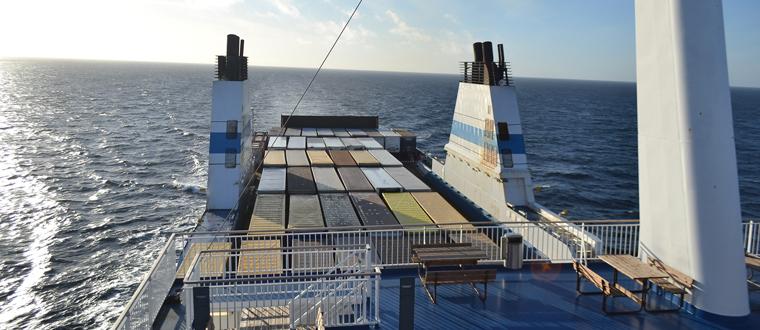 The Bomin group today announced that it has re-branded its operation based in Tallinn to Bomin Baltic AS, previously known as AS Bominflot Estonia. The development comes as the company looks to further expand its presence in the Baltic Sea region.
Belonging to the Bomin group, a leading global physical supplier and trader of marine fuel oil, the company has been a physical bunker supplier in the ports of Estonia since 2001. The Bomin name has a strong reputation in the Baltic Sea region and worldwide. It is a brand founded on experience, know-how and trust, which will provide the company with the basis for further growth in the Baltic.
"The region is an important market for our customers, as they look to manage the challenges of the 2015 ECA (Emission Control Area) regulations. And while fuel prices are considerably lower from this time last year, it is still critical that they have access to quality products, when and where they need them, from a supplier that they trust, that ensures compliance," says Jan Christensen, Regional Manager Northwest Europe.
Commenting on the development, Thomas Johannsen, Managing Director Bomin group, adds: "We have ambitious plans for Bomin throughout the course of 2015, including growth and expansion in Europe, and wider on a global basis. The bunker industry faces renewed responsibility to meet the changing demands of ship owners and operators, and has to ensure quality in the products and services it provides. With Bomin's financial strength and liquidity, we will therefore further invest and develop our infrastructure and set new benchmarks for service excellence to deliver against the increasing requirements of our customers and prospects."
-ends-
The Bomin group has been active in the bunker business for more than 35 years via its subsidiaries and is one of the world's leading independent suppliers and traders of bunker oil.The business portfolio covers activities ranging from the supply of bunker fuels to lubricants and other services to the shipping industry. The company operates around the globe with a staff of more than 300 in 36 offices worldwide. Bomin is 100 percent owned by Mabanaft.
Mabanaft GmbH & Co. KG is the trading division of Marquard & Bahls, Germany, a leading independent petroleum company, privately owned. The business encompasses the import and wholesale of petroleum products. Furthermore, the company is active in bunker services, service stations, heating-oil retail, lubricants and biofuels.
For more information, please visit www.bomin.com, www.mabanaft.com and www.marquard-bahls.com
For media enquiries, please contact:
Jan Christensen
Regional Manager Northwest Europe
Bomin Bunker Holding GmbH & Co. KG
Tel. +49 40 35093-163
Contact details for Bomin Baltic AS:
Bomin Baltic AS
Pärnu mnt.
10141 Tallinn, Estonia
Tel. +37 268115-50
Fax +37 268115-51
Contact details for BLUE Communications:
Amie Pascoe
Director
T: +44 (0)1865 514 214
M: +44 (0)7917 351187
Email: amie@blue-comms.com