New VDR System From Kelvin Hughes Boasts Many Innovative Features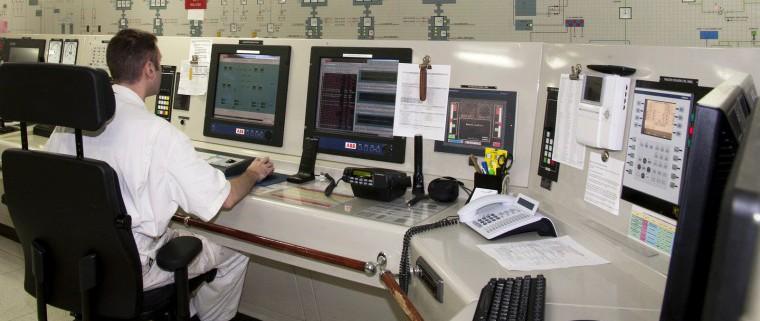 Voyage Data Recorders (VDRs) enable accident investigators to review events in the moments before an incident and help identify the cause of any accident. From 1st July 2014, all VDRs installed must comply with the new standard as set out in resolution MSC.333(90) and IEC61996-1 Ed 2.0.
Kelvin Hughes' new X-VDR not only meets these stricter regulations, it also offers more flexibility, functionality and features. Representatives from Kelvin Hughes will be on hand to provide further information about the X-VDR on the company's stand (B6/222) at SMM 2014 being held in Hamburg, Germany from September 9th to 12th.
In line with the new Maritime Safety Committee (MSC) resolution, the X-VDR has both a fixed and float free capsule, each capable of holding a minimum of 48 hours of voyage data, as well as a long term storage medium which will record 30 days of data before overwriting the oldest record. The recording of ECDIS and a second radar is enabled via an Ethernet connection along with the ability to interface for data download via the high resolution, touch screen, bridge-mounted console display.
The X-VDR system comprises a Main Electronic Unit (MEU) which features a compact and innovative cable gland design with specialised cable entries for installing VGA, video, power and capsule cables directly into the VDR, enabling customisation for individual vessels. The MEU also contains an easy "swap out" OS drive as its long-term storage medium.
In addition, the X-VDR features 10 individual channels, allowing up to 16 microphones, and 4 VHF inputs.
Recorded data can be easily downloaded and viewed on-board, with a PC or laptop using the X-VDR replay software, and sent ashore for further analysis as required. Operators can select any data and/or time frame for hi-speed download using the built-in USB 3.0 output.
The X-VDR also incorporates a continuous 'health check' system, that will raise an alert if a fault exists, and comes with a 2 year warranty as standard backed by a global service and support network.
Kelvin Hughes Sales and Marketing Director, Spike Hughes commented:
"We are pleased to be offering a completely new system meeting the new MSC requirements for VDRs. With this system effectively having an open architecture, it not only meets today's standards but can also accommodate future upgrades and expansion whether driven by the needs of the ship operator or by any further amendments to the regulations introduced by the MSC."
KELVIN HUGHES PRESS OFFICE
Phone: +44 (0) 844 822 1658
Mobile: +44 (0) 7739 461 061
Email: abigail@singletonpr.com
 ABOUT KELVIN HUGHES
From instrumentation to digital charts, integrated bridge display systems to solid state surveillance radars, Kelvin Hughes has established itself as a technology innovator and reliable partner to the world's navies, merchant shipping, and pleasure craft operators. That expertise is also applied to the land domain where products designed and built by Kelvin Hughes safeguard borders, coastlines, ports, harbours and critical national infrastructure.
The company is divided into four core business units – Marine Systems, Surveillance Systems, Security Systems and ChartCo – that operate globally, employing over 350 people across 12 offices in eight countries. The company's Head Office is in Enfield, North London, UK.
The company's SharpEye™ radar is installed in over 300 vessels worldwide, including merchant ships and ships from 17 navies.
Kelvin Hughes' bridge equipment, including the MantaDigital™ radar display and processor, is installed on over 5,000 ships worldwide.
Kelvin Hughes Security Systems Division provides SharpEye™ radar technologies for land based applications that can look over land or land and water and when combined with camera technology provide a complete, quickly deployable situational awareness tool for commercial and military applications.
The company has a history of firsts; it introduced the first commercial radar in 1947, the first paper chart tracing service in 1971 and, more recently, the SharpEye™ SCV, the world's first small watercraft situational awareness radar which is able to detect small or fast moving targets in adverse weather conditions and at greater ranges than conventional radar systems.