The Great Barrier Reef is in Peril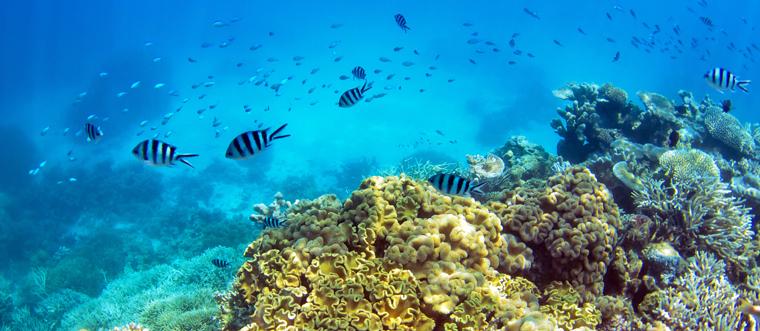 A glance around Lady Elliot Island is a thing of beauty. The waters at the southern tip of the Great Barrier Reef are crystal clear and turquoise, where turtles and rainbow-colored fish glide by. The island, which is located roughly 80km off the coast of Queensland and far enough away from the destruction being caused by humans, offers a safe haven for these sea creatures. But the rest of the reef is in peril.
The biodiversity which the reef holds is unparalleled. There are 400 varieties of coral, 1,500 species of fish and a whole assortment of other marine life.
Marine experts say that due to the damage caused by humans, involving rising sea temperatures, acidification, and pesticides washing in from farms, the reef has lost about half of its coral over the course of the past 30 years. A certain species of starfish known as crown-of-thorns is also gnawing away at the coral causing further decay similar to osteoporosis in humans, according to John Gunn of the Australian Institute of Marine Science.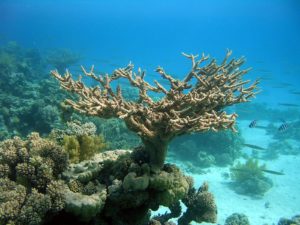 All of these damaging effects is taking a very noticeable toll on the reef. So for those entrusted with protecting the Great Barrier Reef, like Russell Reichelt of the Great Barrier Reef Marine Park Authority, the important question that needs to be answered is whether or not we are seeing climate change in real time.
The Australian Prime Minister, Tony Abbott, has publicly praised the virtues of coal to the residents of Queensland, a major coal exporter, and is thus seen by many as skeptical of climate change. Whatever the case, action to halt climate change has been slow on the part of the Australian government.
A sharp rise in mineral exports from the region led the World Heritage Committee to notify Australia four years ago that the status of the Great Barrier Reef could change. The negative effects of dredging by major exploration companies and waste disposal within the reef's waters, which was sanctioned by the government ın 2013, have now triggered public outrage at what is happening in and to the reef.
Labeling the reef as being 'in danger' would hit the tourism industry, as well as Australia's national pride, where it hurts. But positive changes in the reef, such as the re-growth of coral in several areas now under less duress, have already been spotted. But there is still a long way to go before the reef as a whole can return to the pristine state of places like Lady Elliott Island.
All this  has brought about a change of policy by the government. Mr. Abbott flew to Hamilton Island in March in a last attempt to keep the reef off of the UN's danger list. Together with the state government of Queensland, the Australian government will spend about $1.6 billion to preserve the reef. Dumping dredge waste into reef waters is now illegal.