Servowatch Systems Received a special "thank you" From KNRM for the New Lifeboat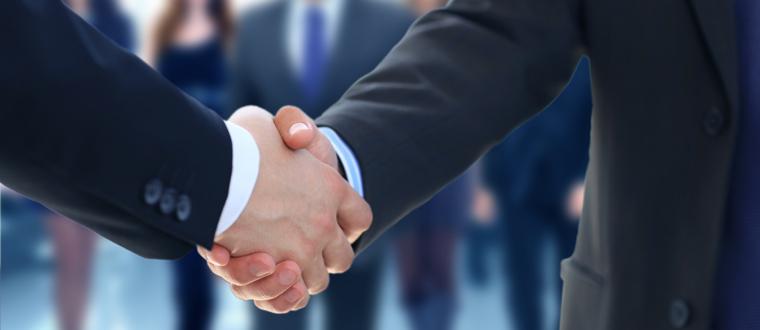 Servowatch Systems' Head of R&D Stafford Williams received a special thank you for his "exceptional" work on KNRM's new, award-winning lifeboat, Nh 1816.
Roemer Boorgaard, the Chief Executive Officer of KNRM, the Royal Netherlands Sea Rescue Institution, sailed across a wintery North Sea specifically to extend his gratitude and present Stafford and his team with a "Statue of the Bronze Rescuer" for their specialist work on the project.
The bronze is a replica of the artwork designed by Charlotte van Pallandt at the request of Noordwijk City Council to mark KNRM's 150th anniversary in 1976. Retired KNRM Coxswain C van den Berg and his daughter sat for the artist as she designed a monument representing a lifeboat rescuer saving a drowning girl.
Speaking at the Servowatch Systems facility in Heybridge, Essex, Mr Boorgaard said: "Stafford and his team's understanding of our requirement and their ability to design and integrate systems capable of meeting those exacting requirements was truly exceptional.
"I really do believe  that the high level of automation and systems integration inherent to this the first in a series of next generation SAR 1906 vessels was key to the Nh1816 winning the KNVTS Ship of the Year Award in November. And for that, we have made this special journey across the North Sea to say thank you to Stafford and the Servowatch team for their professionalism and expertise in turning our dreams and visions to tangible reality."
Stafford Williams, who has been with Servowatch Systems since 1984, following his apprenticeship with Marconi Radar Systems, was unable to conceal his delight.
"I am truly honoured to receive this gift," he said. "Over the years, I have worked on a number of interesting projects but they pale in comparison to the Nh1816. It is unequivocally a remarkable vessel and its success is due to all those that have worked on it.
"Without close collaboration with KNRM, Delft University, De Vries Lentsch, MARIN and Damen Shipyards, it would have been extremely difficult to design and integrate all the navigation, communications, machinery and optical systems into the simple-to-use interface we have supplied to KNRM."
Wayne Ross, Servowatch Systems' Chief Executive Officer, said: "Details about KNRM's visit to Heybridge has been a closely guarded secret here at Servowatch but I think we have been successful in keeping it that way, until now.
"Stafford must take immense pride in receiving this accolade. It is well deserved and an endorsement of his engineering and design excellence. The success of any company or product is dependent on the strengths and competencies of its workforce and at Servowatch we are extremely fortunate to have some of the most talented system engineers and designers in the country.
"Stafford and his team were instrumental in designing the advanced Integrated Platform Management System we have installed aboard the KNRM vessel. He was able to utilise commercially-off-the-shelf (COTS) equipment to reduce reliance on proprietary hardware and keep costs down, whilst providing KNRM with a hitherto unsurpassed level of systems integration.
This award is testament to not only to Stafford's hard work on the project but also to our parent company Larsen & Toubro's continued investment in research and development, which, too, was imperative to the success of this project."
Ends
Servowatch Systems is a recognised expert in marine automation systems with approaching 40 years' experience supplying and integrating state-of-the-art technologies to the international merchant marine, naval, luxury yacht and pleasure craft markets.
Originally established as Bond Instrumentation & Process Controls in 1975, the company evolved from its service and support roots with the UK Ministry of Defence into a major award-winning manufacturer of ship control and alarm monitoring systems for the global maritime industries, achieving a number of significant contracts.
In 2012, India-based engineering conglomerate Larsen & Toubro completed a share sale agreement to acquire Thalest Ltd, the holding company of Servowatch Systems, Bond Instrumentation & Process Controls, and Servowatch (USA).
With strong financial backing and renowned for its investment in product development, Servowatch is expected to see exponential growth across all marine segments.
For more information contact:
Julie Smith
Sales Co-ordinator
Servowatch Systems Ltd
Tel: +44 1621 855562
Patrik Wheater
PR Director, Maritime, Offshore & Energy
Image Line Communications Ltd.
(t) + 44 (0)20 7689 9009